Any housewife's dream is that she has a stylish and functional kitchen in her house. However, the design of the kitchen should be correct and you should pay a lot of your attention to a few basic issues. We have to make it clear that you should not save money and be greedy in the process of creating a design that you should trust professionals. They will use special programs and tools and as a consequence, they will calculate all details of the process correctly and prepare your project visually. This will allow you to see the results before the main activities of your kitchen are started.
How to design a kitchen: project preparation
First, professionals will create a plan in which they will indicate not only the materials they plan to use but also the furniture they will place in premises.
Thus, you may not know how to design a kitchen. However, if you entrust this process to specialists, you can be sure that the result will be very good. You have to consider such details as:
Number of people living in the house at their age;
How often you will use the kitchen for the purpose;
Budget you plan to distribute for the work.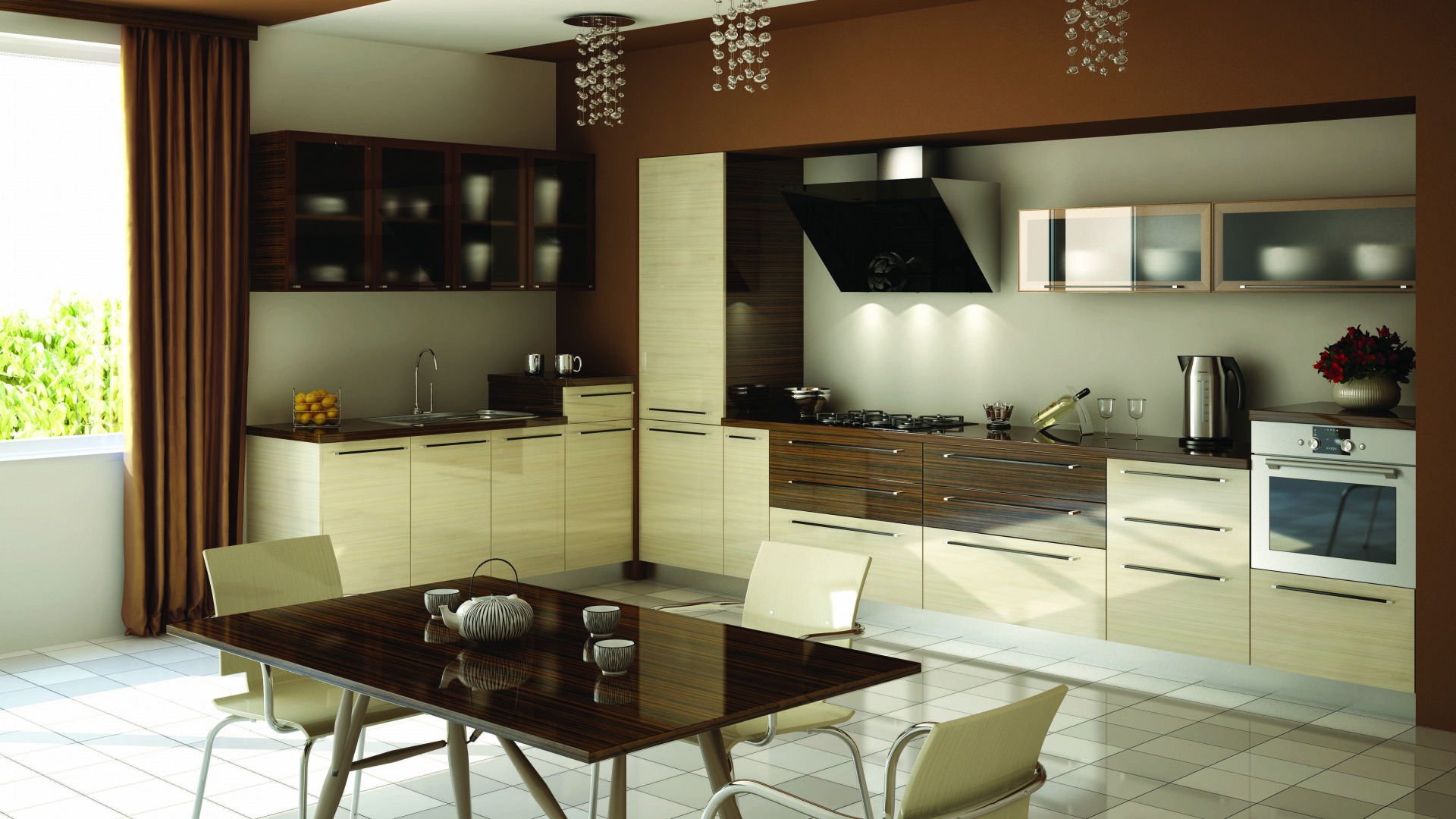 You should start by preparing a plan of the premises in which you and your advisors will show the real dimensions of the future kitchen. You should pay the most attention to the area in which the household appliances suite will be installed. In this process, size will be important, so you have to plan correctly in the calculating process, and especially in planning when you order furniture individually.
You should start planning the suite by dividing the wall into separate zones. To do this, you must know the width of the lower elements and remember that you have to install household appliances such as cooking stoves and refrigerators. When you drawing up a plan, you should consider that all modules should have the same width because otherwise, your kitchen will not be so beautiful and functional.
How to choose a kitchen design: professionals' tips
Project development is a multi-stage and complex process that will allow you to get the exclusive design of the premises at the end of this process. Only you can decide what you want to see in your future kitchen. Designers will help you translate your ideas into reality, but the objective outcome depends on your finances. The more money you spend on your project, the more unique and beautiful results you get.
That's why you have to let skilled designers decide how to plan the decoration of your kitchen correctly. All you have to do is express your wishes and preferences. In the first step, professionals use special computer programs to realize your wishes. Only after they have agreed on the details will they hand over your project to their colleagues for work.