The history of design is a very rich topic because people have always tried to surround themselves with beautiful objects and furniture in their homes. In the modern world, you can learn almost all interesting information about interior design on our website. Here we describe design styles and their development history.
In the modern world of design, professionals often use ideas that were created in the past. However, many of them try to supplement these ideas with their own ones. This is the reason why each direction of design becomes more unique and more original and expressive.
We will not be able to describe all styles of interior design within the boundaries of one article, as more than a hundred such styles exist. For this reason, we will pay attention to the most popular variants, which are especially used in modern interiors such as:
1. Minimalism. It has replaced modernity and tries to embody reliability, simplicity, and comfort. This style has several characteristics:
explicit geometric forms;
only natural raw materials;
objects functionality;
small number of decorative elements.
This style is a good opportunity for you if you trying to avoid complex constructions. Furniture should not occupy more than 30% of the space in your rooms. On our website, you can learn all the interesting facts about interior design within the boundaries of this style.
2. Scandinavian style. It includes comfort, ease, and versatility. The simplicity of shape and soft colors are the most important factor. Features of this style include:
natural raw materials;
elegant constructions;
geometric patterns.
We have to mention that this style implies only natural shades. Acid colors are out of the question.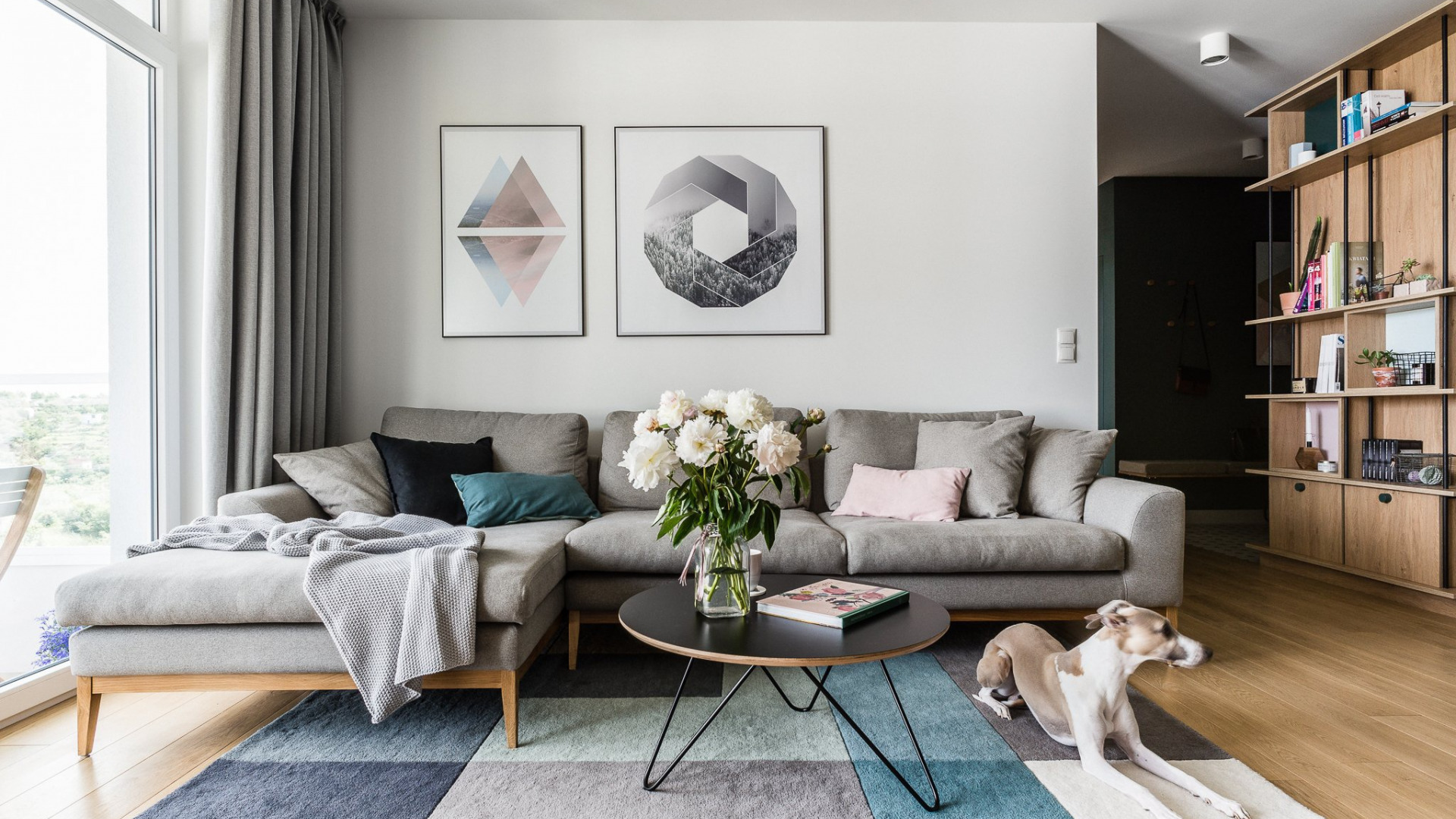 3. Loft. It's a style that seems simple and obscure at first sight. However, the loft is actually the most expensive style in design. It is characterized by:
high ceilings and spacious spaces;
rough structural elements finishing;
open metallic structures presence;
brickwork presence, which is coated with varnish or paint.
If you ask professionals for help, you can get an interior with elegant, luxurious, cozy, and comfortable components.
4. High-Tech. This style is characterized by a large number of partitions that allow designers to make precise zoning of large rooms in apartments and houses. Apart from the predominance of smooth surfaces, this style has:
large number of big windows;
sharp and clear lines;
glass and metal structures using;
small number of decorative elements.
In a room, the floor covering can be in the form of ceramic tiles or laminate as it does not depend on the style of interior you have chosen. However, these styles do not fit well with carpets and palaces.
However, we have only listed a small number of interior design styles. These are the types that designers and their clients choose to decorate a house or apartment most often in the modern world. you have to decide which option you want to stop at. However, the first thing you have to do is decide what you want to have after renovation.